I learned to make this mustard dressing from the locals in Lyon. It's got a freshness and a heartiness that's hard to beat.
Green Salad Moutarde Lyonnaise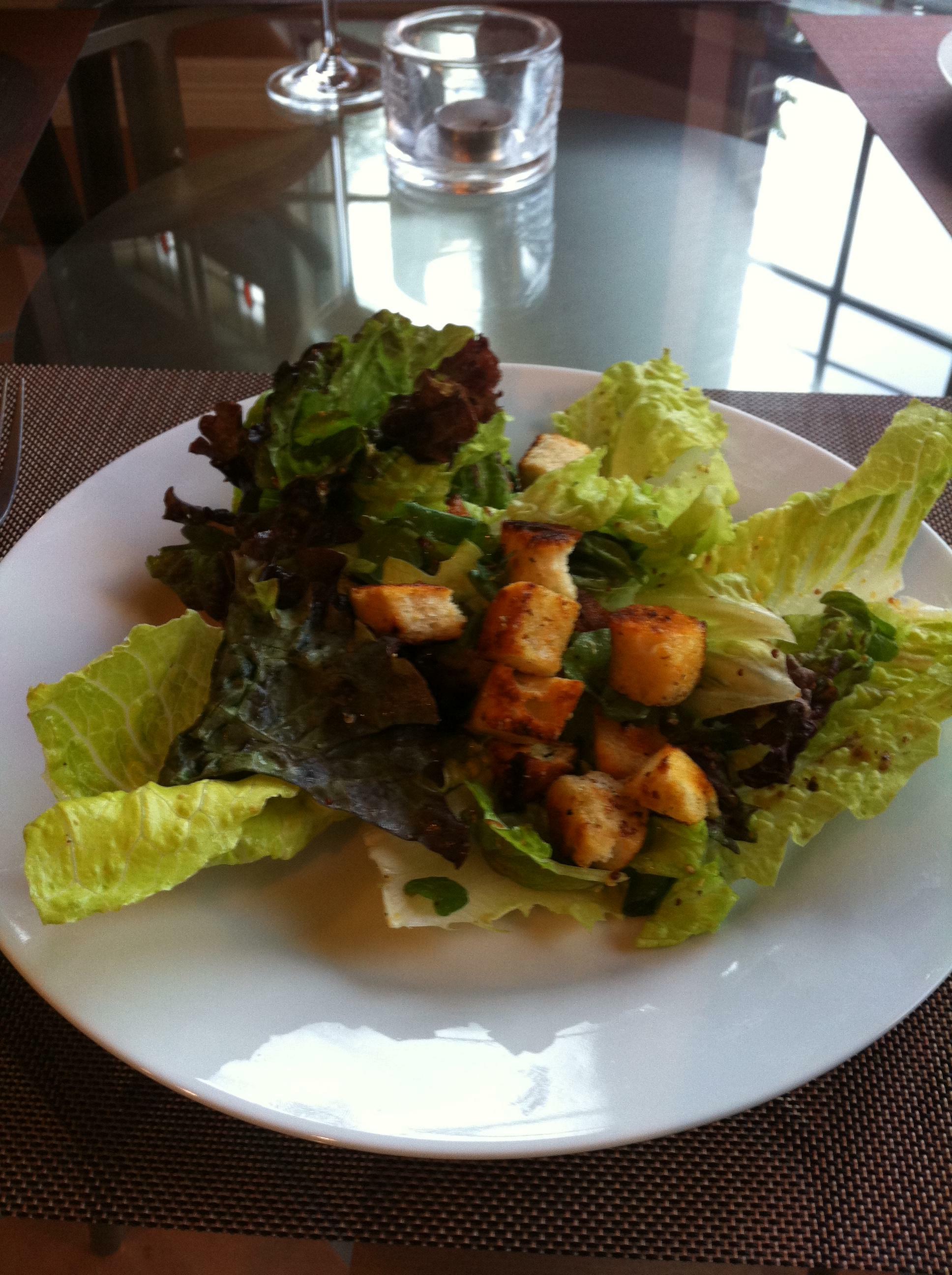 Salad for Four
Ingredients
• 6 Tbsp extra virgin olive oil
• 1/8 tspn finely minced fresh garlic (or use a garlic press)
• ¼ tspn salt
• 2 Tbsp Pommery whole grain mustard (In Houston available at Central Market)
• 1 tspn red wine vinegar
• 1 tspn fresh lemon juice
• ¼ tspn freshly ground black pepper
• 6 cups red-tip leaf lettuce
• 1 cup watercress, tough stems removed
• 3 cups hearts of romaine lettuce
• 1 ½ cup croutons (Cube hearty bread, toss to lightly coat with an additional 1 Tbsp extra virgin olive oil. Toast in a skillet over medium heat, turning often until golden brown or bake in a 350°F oven until golden brown. Allow to cool.)
Method
Wash and dry the greens. Cut or tear apart the red-tip leaf lettuce into manageable pieces. Leave the hearts of romaine at least 4-5 inches long so they can be used as a bed on the plate. Hold the greens in the fridge.
Using a mortar and pestle,
Make a fine paste with the olive oil, salt and garlic.
Add the Pommery mustard, wine vinegar, lemon juice and black pepper.
Whisk using a small whisk or a fork until the dressing completely emulsifies. It will have a creamy texture.
Pour the dressing into a large salad mixing bowl, add the croutons and the greens and toss gently until completely coated with the dressing.
Arrange the hearts of romaine lettuce on the plate to make a bed and place the remaining greens and croutons on top. Serve immediately.